In 2020, our life has changed dramatically due to COVID 19. While we are trying to adopt new lifestyles and habits, the requirements for cleaning, sanitization, and disinfection products are increasing.It's also a better way for us to understand what our users are looking for.
During this battle with the virus, we found that quality anti-epidemic products should meet these three requirements: Lightweight, versatile, and effective! SteriliBot S2 fulfilled all these principles.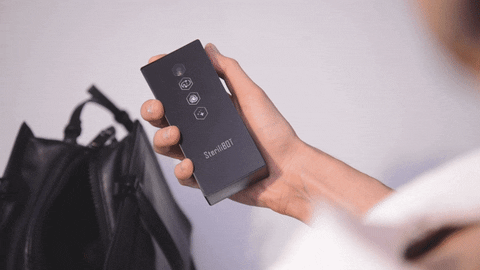 Have you ever heard that UVC radiation is an effective mean for disinfection?
Have you ever heard that manufacturers are using ozone to disinfect our face masks?
Have you ever used an ionizing air purifier?
We got to know different sterilisation techniques in the past months and they are effective. At the same time, we realized that each of them has its own advantages and limitations. As a consumer, we do not want to buy so much. Also, it's hard to choose just one.
SteriliBot S2 will be your best choice.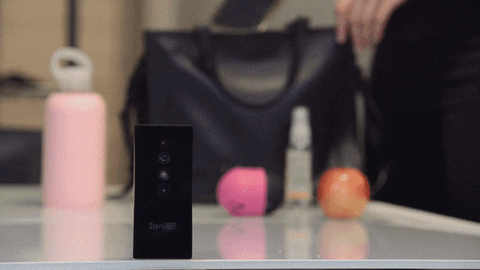 SteriliBot S2 can be placed on a table or in a cabinet without taking up a lot of space. Equipped with a long-lasting internal battery, which is the best solution for tangled and messy electrical cables. Also, the leash can be hung on hangers or robe hooks.
In addition to household items sterilisation, SteriliBot S2 provides you extra protection while driving. It's a mobile personal sterilizer which can be hung on your neck with a leash to keep you protected on the go. If you are worried about catching the virus from banknotes or merchandise that customers with suspected infection with COVID-19 have touched, SteriliBot S2 can be used to disinfect items on your way home
SteriliBOT uses Korea imported UVC chips with 275nm wavelength, which can effectively kill bacteria in second. It has been certified in the laboratory, helps to reduce Escherichia coli, Staphylococcus aureus, Pseudomonas aeruginosa, Klebsiella pneumoniae, Salmonella typhimurium, and other harmful bacteria up to 99.9%. The chip can also last up to 10,000 hours,  as well as providing a long-term safety solution.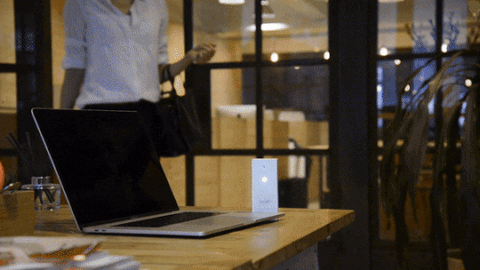 UVC light can be used to instantly disinfect all surfaces of virus and bacteria, such as:
your cutlery, stationery, keyboard and mouse.

Anion Ozone Sterilization technology generates negative ions and ozone particles, which enhances bactericidal capacity. Bacteria and viruses circling in a room can be cleared by negatively charged ions attaching to them and removing them from the air. Ozone can effectively kill bacteria. It's proven to kill 99.9% of bacteria and viruses
SteriliBOT S2 has three built-in smart modes: cycle mode, effective, purify, strong oxidation.
Freshen air, reduce strong odor, kill bacteria and viruses in 30 minutes in an airtight space.
Our product has been tested and certified by Guang Dong Detection Center Of Microbiology and the Hong Kong Standards and Testing Centre Ltd in being effective in eliminating the viruses and bacteria of seasonal influenza, methicillin-resistant Staphylococcus aureus, Salmonella typhimurium and Escherichia coli.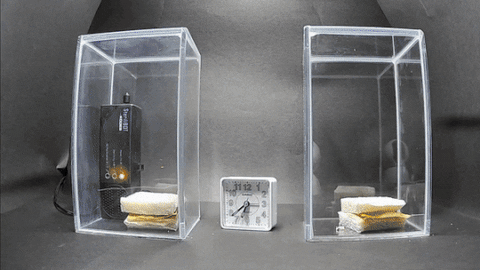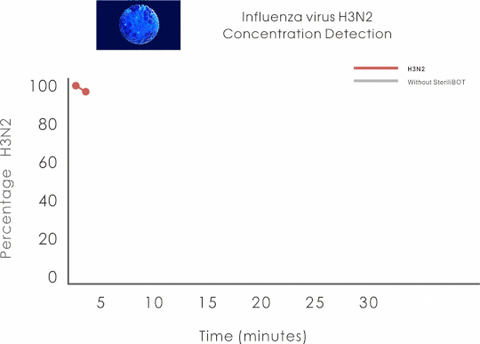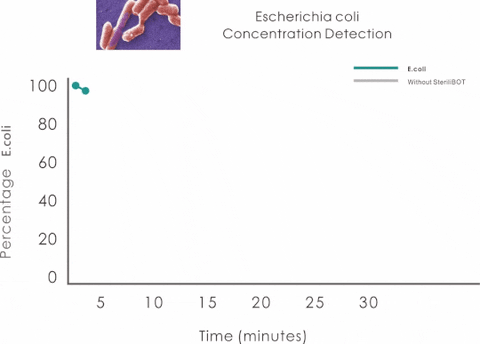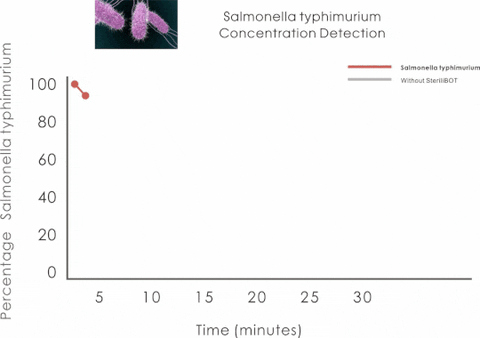 In June 2020, SteriliBOT has been tested on it's effects on the ozone depletion for humans and the environment.  By simulating the situation that a SteriliBOT is using, the ozone depletion levels are below the limits, which is in the healthy range of the U.S. official standards (FDA、OSHA、NIOSH、EPA).
It's one of the safest disinfection options in the market.
Anion Air Purification
An ionizer air purifier is a good choice for those with necessity of using it in different environments such as at home, in the car, in the office, or even traveling. Negative and positive ions have indeed been shown to have bactericidal effects, it also helps you to remove particles of allergies from the air, relieve hay fever and skin rashes.